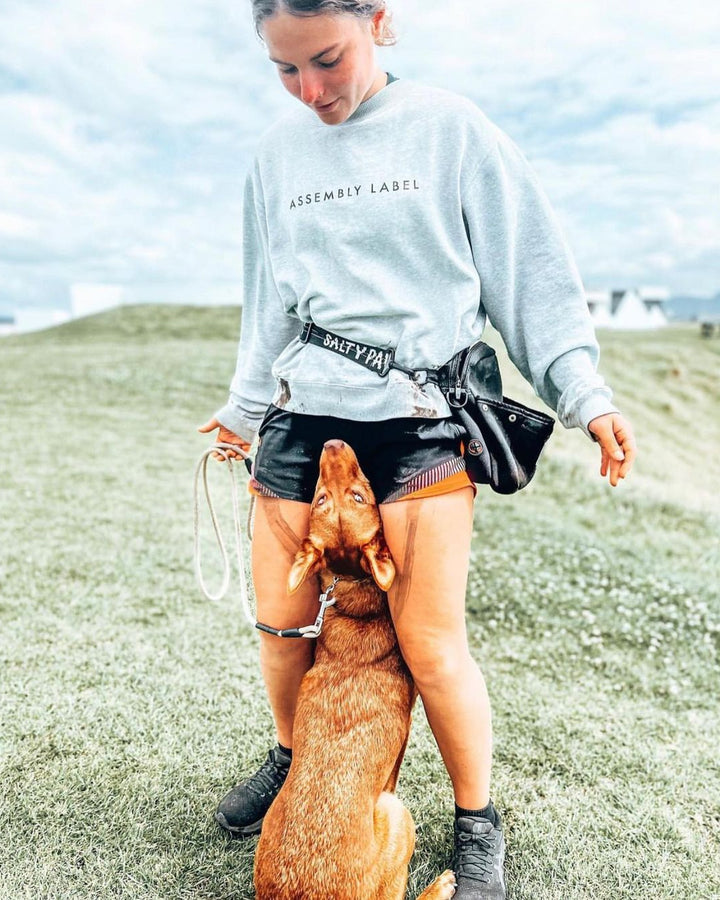 ABOUT US
My name is Bec! I am the one person show behind Salty Paws Designs, based on the Gold Coast, I am an animal lover passionate about creative design.  My own journey with my two kelpies is what inspired me to create Salty Paws Designs, a place where I could combine my passion for design and my love for dogs.
My story begins with the adoption of a crazy blonde kelpie named Kirra. Wanting to give her the best new life I enrolled her in dog training and set out to arm myself with everything I would need.  I struggled to find products that were functional and beautiful.  What I did find was boring, drab, overpriced products that I had to 'settle for' as I was unable to find what I had in my imagination.  So the solution was to design and create my own and Salty Paws Designs was born.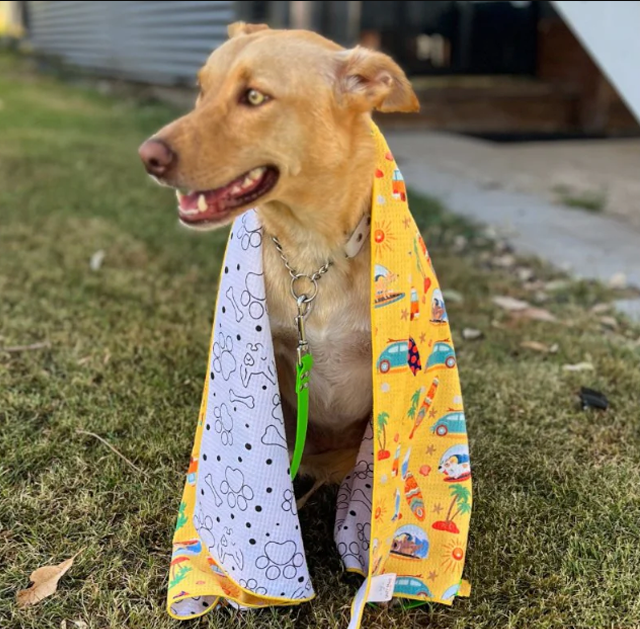 I am passionate
I am passionate about creating unique and beautiful products for life with a dog.  Our product range currently includes Adventure Towels, Travel / Training Mats, the best Treat Pouch on the market and the Ultimate Grab Bag to pack all your doggy needs.  I understand the importance of having practical and stylish products when it comes to taking care of your furry companion and that is why I have made my mission to offer only the best.
Each of our products is designed with love and care, I take pride in attention to detail and strive to ensure that every product that leaves our studio is of the highest quality.  I aim to create pieces that capture the laid back playful beachy lifestyle that the Gold Coast is known for, and aim to incorporate this vibe into everything that I make.
Thank you for choosing Salty Paws Designs. I hope that our products bring a little joy and happiness to you and your furry friends and become a staple in your doggy adventures.  I look forward to being a part of your pets life.